About Our Practice
Dr. Gilich's Office is pleased to offer a wide range of optometric services, eye care products including eyeglasses, specialty eyewear, frames, and contact lenses. Our staff is happy to help however we can.
Our mission is our patients. It shows in everything that we do. From your first contact with us to your appointment and your follow-up, we aim to make your eye care experience great. This is what drives us to provide you with the best care year after year!
Contact us any time to learn more or to schedule your next appointment.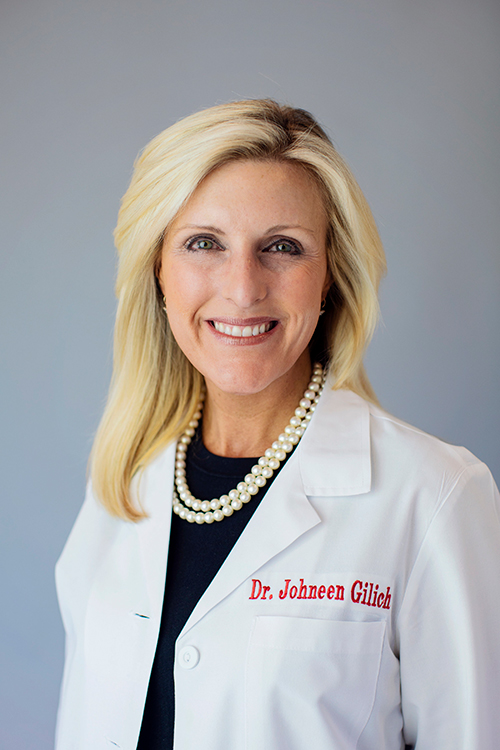 Dr. Gilich
Dr. Gilich has been practicing optometry since 2005. She earned her Doctor of Optometry degree from Southern College of Optometry in Memphis, TN in 2005.  In 2000, she received her bachelor's degree in Natural Science from Southern Methodist University in Dallas, TX.  She graduated from high school in 1996 from Mercy Cross High School in Biloxi, MS. 
A native of Biloxi, she thoroughly enjoys serving the community she grew up in and loves.  From pediatric to geriatric care, Dr. Gilich likes seeing patients of all ages.  Her areas of interest include routine family eye care, contact lens fitting, ocular emergencies, cataract & LASIK post-operative care, and treating ocular diseases.  Diabetic retinopathy, glaucoma care, dry eye treatment, and macular degeneration care are among the most common ocular pathologies she enjoys to follow and treat. Foreign body removal, amniotic tissue membrane placement on injured corneas, and punctal plug placement for dry eye syndrome are among her favorite in office procedures she performs.
Dr. Gilich is a longstanding member of the American Optometric Association & the Mississippi Optometric Association.  She is board certified to practice optometry in Mississippi & Louisiana. She works closely with the Lions Club to provide free eye exams to those in need.  In 2014, she was awarded by Walmart, "Optometrist of the Year" award, and in 2015 received "Excellence in Patient Care" award. 
In 2011, Dr. Gilich married John Buchignani of Memphis, TN.  They reside in Biloxi and are the proud parents of Joseph Andrew (born 2014) and Jay Reilly (born 2016).
Some patient testimonials include:
"I was surprised at how quickly Dr. Gilich was able to do a thorough exam.  She is very knowledgeable, polite, and fast.  She definitely knows her stuff!"
"All three women working today were awesome! The front desk, technician, and Doctor got me in and out with a quickness.  Very professional and pleasant 🙂 I recommend to everyone that if you need the best than Doctor Johneen and her staff are it!"
"I loved how she asked about my boys and just picked right up where my last appointment ended. Very friendly!"
"Great experience. Fitted for contacts, happily worked with me until I was happy and comfortable with my lenses."
About Our Team
Our team of eye care professionals is experienced and friendly. We're here to help all patients understand their benefits, schedule appointments, and fulfill their eye doctor's orders. Our opticians can give you guidance in picking out your perfect pair of eyewear, and our friendly office staff is knowledgeable about billing and benefits coverage.